Spring 2019: Chelsea Green Publishing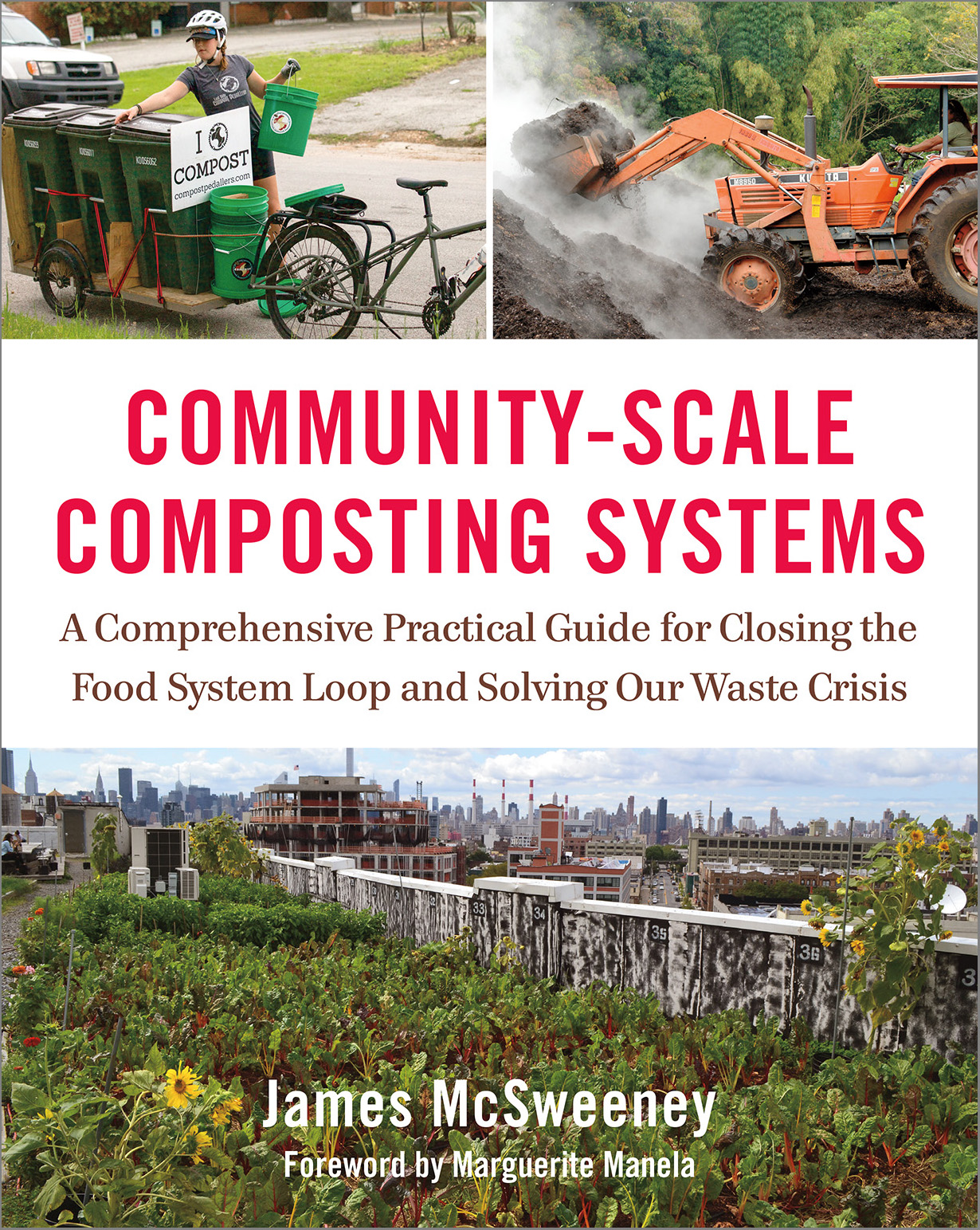 Community-Scale Composting Systems
A Comprehensive Practical Guide for Closing the Food System Loop and Solving Our Waste Crisis
Composting at scales large enough to capture and recycle the organic wastes of a given community, whether a school, neighborhood, or even a small city, is coming of age, propelled by a growing awareness not only of our food waste crisis, but also the need to restore natural fertility in our soils. In-depth yet accessible, Community-Scale Composting Systems is a technical resource for farmers, designers, service providers, organics recycling entrepreneurs, and advocates of all types, with a focus on developing the next generation of organics recycling infrastructure that can enable communities to close the food-soil loop in their local food systems.
The main scope of the book is dedicated to compost system options and design, from basic sizing and layout to advanced techniques such as aerated static pile composting. Management techniques and operational considerations are also covered, including testing, feedstock characteristics, compost recipe development, and system-specific best management practices.
Though focused on recycling systems that include food scraps—the fastest growing sector of community-scale composting—the book is informed by and relevant to other composting sectors and will be a vital resource for anyone invested in diverting organic materials away from landfilling and incineration. Topics covered include:
Community-scale models
Estimating organics from individual generators and whole communities
Food scrap collection
Compost system sizing
Aerated static pile (ASP) systems design
In-vessel systems selection
Integrating animals with composting
Compatibility with compost heat recovery, vermicomposting, and other specialized methodologies
Composting best management practices
Nuisance management
Mitigating persistent herbicides
End uses, marketing, and sales
Whether you're an engineer, community organizer, permaculturalist, public sector waste manager, farmer, or just a dirt lover, Community-Scale Composting Systems is the definitive manual on composting, written at a crucial time when communities are just starting to see what the composting movement will ultimately offer our food systems, local and regional economies, and planet.
Read More...
Spring 2019: Distributed Partner Publishers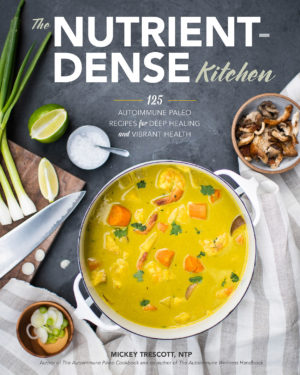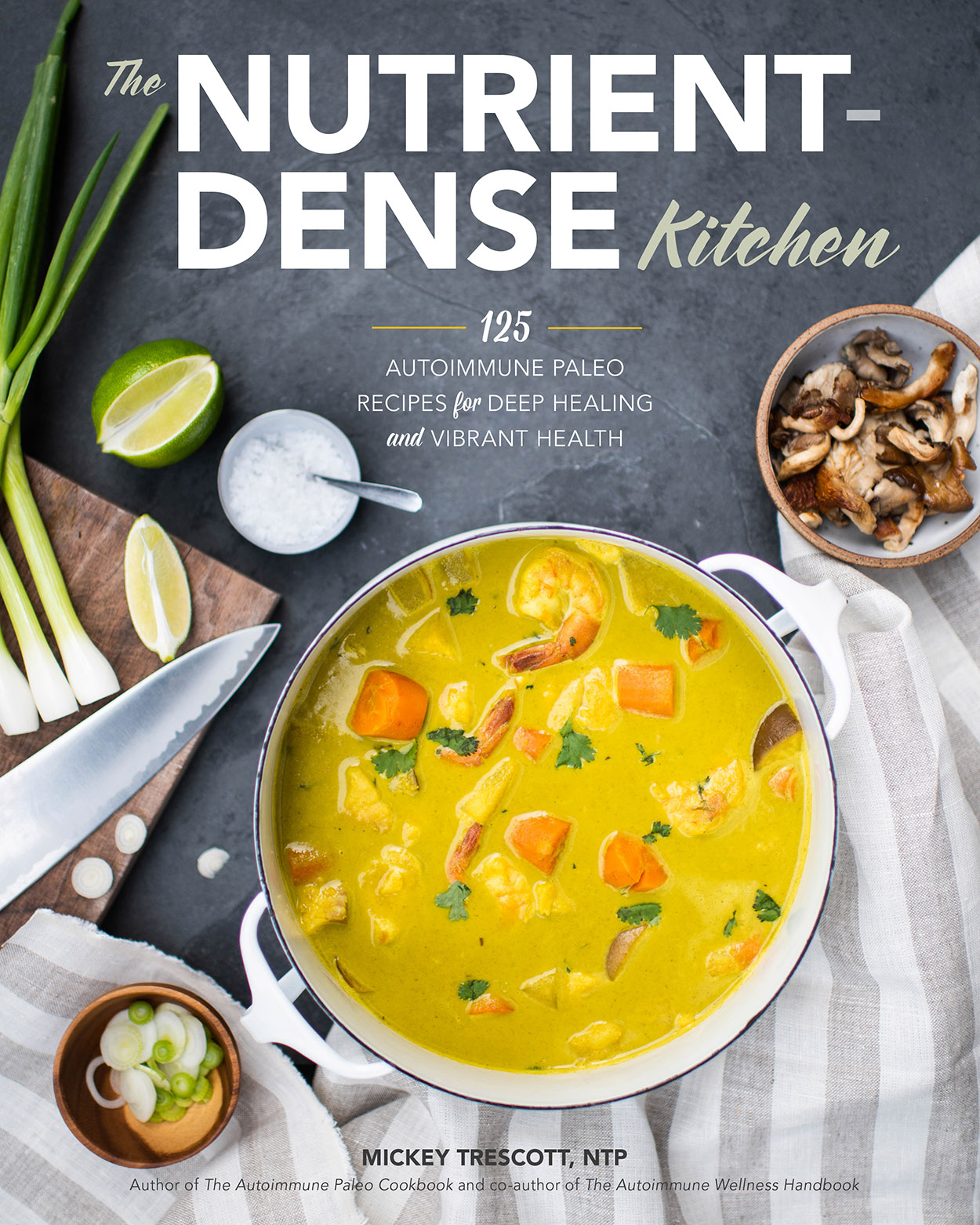 The Nutrient-Dense Kitchen
125 Autoimmune Paleo Recipes for Deep Healing and Vibrant Health
Eating for both nutrient density and the Autoimmune Protocol has never been so easy thanks to The Nutrient-Dense Kitchen!
You might be surprised to discover exactly how difficult it is to reach nutrient sufficiency eating a modern diet. While our food system is flooded with high-energy foods, these products only serve to fill us up and offer close to nothing in the way of true nourishment. An adequate supply of nutrients—vitamins, minerals, phytonutrients, fatty acids, and fibers, to name a few—are needed by the body to perform countless functions and provide essential structure. Nutrient density in the diet impacts both the outcome of chronic illness and the prevention of future disease.
In The Nutrient-Dense Kitchen, Mickey teaches you everything you need to know about eating like a "nutrivore." You'll start with a comprehensive tour of nutrients that are essential for both optimal health and deep healing, with handy charts to help you identify which foods contain them in varying amounts. You'll also get an overview of Autoimmune Protocol details, some creative ideas for affordably sourcing the highest-quality and most nutrient-dense ingredients, and tips for setting up your kitchen to cook whole foods.
The centerpiece of The Nutrient-Dense Kitchen is Mickey's impressive collection of flavorful, approachable recipes that comply with the strictest phase of the Autoimmune Protocol—no grains, legumes, eggs, dairy, nuts, seeds, or nightshades. If you have further eating restrictions, a handy chart helps you locate the recipes that are low-FODMAP, coconut-free, or low-carb/ketogenic. If you are pressed for time, the same chart will help you identify recipes that take 45-minutes or less to prepare, can be made in your Instant Pot®, or only use one cooking vessel for easy cleanup.
In addition to the recipes you'll find five sets of meal plans and shopping lists to quick-start your approach to eating for nutrient density. The seasonal meal plans focus on ingredients that are at their peak ripeness and availability in the spring or fall seasons, while the budget meal plan incorporates recipes with an eye for affordability. For those who are interested in deep healing, the "nutrivore" meal plan incorporates only recipes that sit at the top of the nutrient density spectrum. Lastly, for those embarking on this journey as a couple, the two-person meal plan accounts for larger servings while still only requiring one cooking session per day.
If you are looking for a practical, approachable resource for the Autoimmune Protocol that places nutrient density at the core, look no further than The Nutrient-Dense Kitchen. Mickey's recipes and guidance help you set yourself up for success without sacrificing time or flavor!
Read More...